The Devil's Blood: Documentary and teasers for their new album, The Thousandfold Epicentre
Eindhoven psych rock band,
The Devil's Blood
, will be putting out a new album,
The Thousandfold Epicentre
, in early 2012. An 11-something minute documentary about guitarist/founder,
Selim Lemouchi
, was recently released. Discussions include his bouts with being rock bottom, his temporary hiatus from playing music, his art, his songwriting and his decor. The man bleeds on the wall of his homemade altar as a way to show his appreciation for creative accomplishments (like writing a good song) and he remains very reserved while explaining this stuff.
Info, links and video come courtesy of Earsplit PR.
Holland's music video portal, FaceCulture.com, recently launched a mini-documentary centered around THE DEVIL'S BLOOD mastermind, SL. The subtitled video takes place in SL's home in Eindhoven and at Speedfest, and focuses on writing music, live, death, vice struggles and more. Check it out HERE.

Metal Blade Records recently announced its union with the eclectic cult rockers and will be unleashing the band's upcoming full-length album,
The Thousandfold Epicentre
, in North America on January 17, 2012.
The Thousandfold Epicentre
features 11 tracks produced with the help of Pieter Kloos at Void Studios (Eindhoven, The Netherlands).


Commented SL of the new release:
"THE DEVIL'S BLOOD are pleased to announce the conception of a new Litter to be cast upon the sacrificial flames of the bullheaded God that resides on the plane of Gehenna. Eleven new children shall pass through His flames to become reborn in Chaos. We have taken eleven months to write and two months to record these monsters and to prepare, attach and inscribe the appropriate sigils, ornaments, chimes and bells upon these younglings before releasing their serpentine malignity upon the world..."


If you missed it the first time, be sure to check out an art teaser clip for the song "Within the Charnel House of Love" as well as a stream of "She" at THIS LOCATION.

http://www.thedevilsblood.com
http://www.facebook.com/thedevilsblood
http://www.metalblade.com/thedevilsblood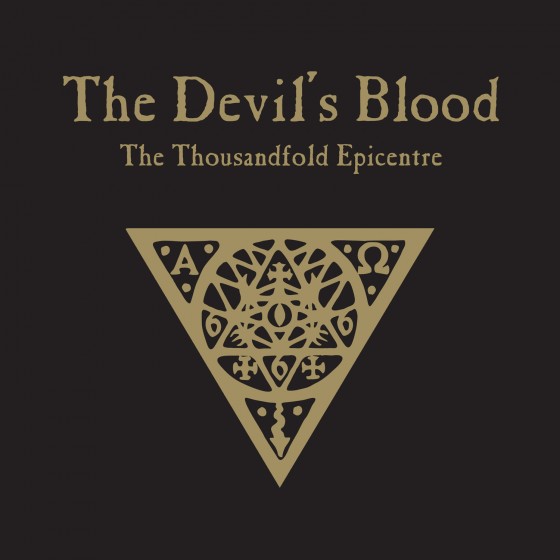 Sincerly,