KRAMER / Let It Come Down: "Monday" & the Return of Shimmy-Disc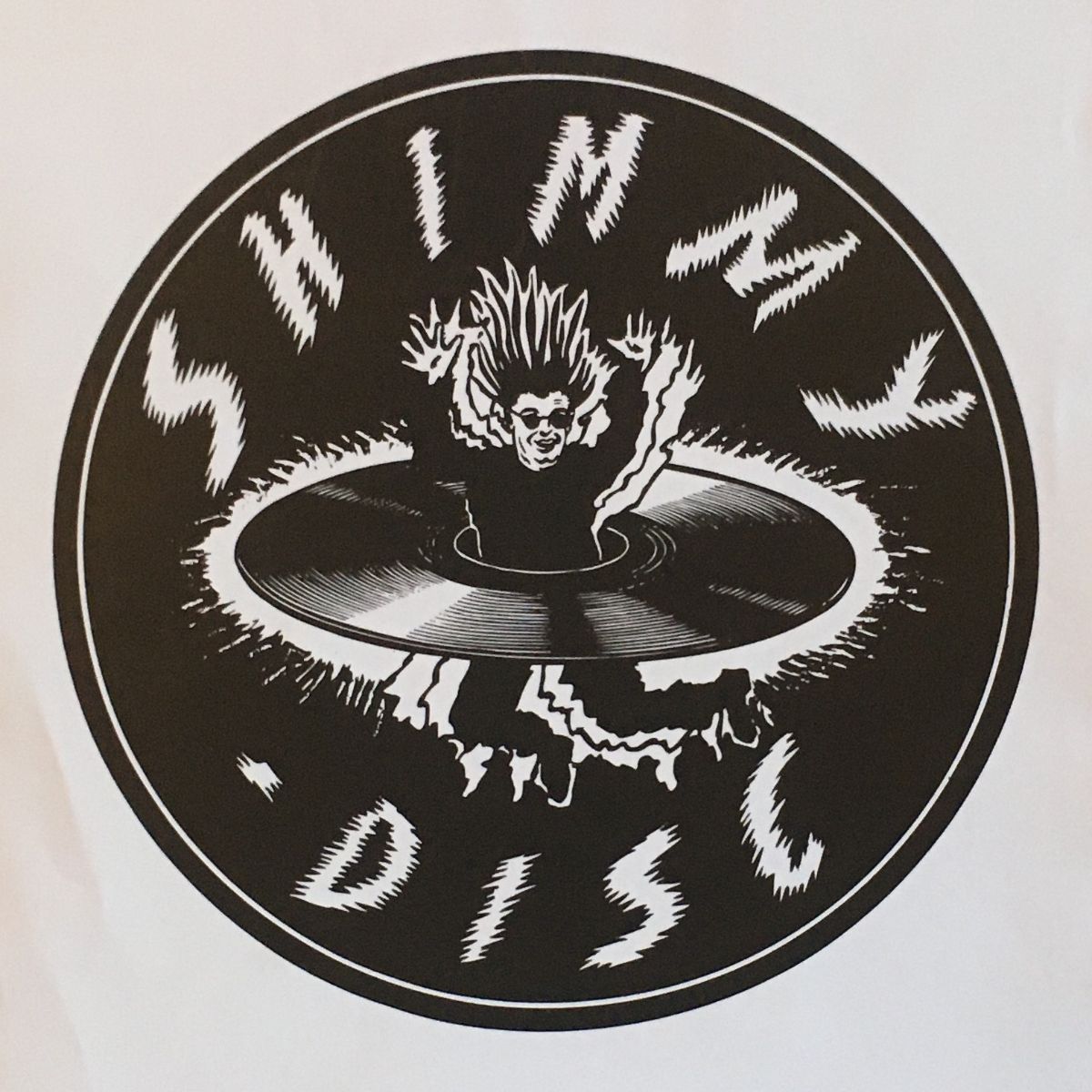 Joyful Noise Recordings has selected the one and only
KRAMER
as 2020's Artist In Residence.
For those who don't know, KRAMER is synonymous with Shimmy-Disc, a label that cultivated a veritable wellspring of odd flavors and creative abnormalities from about 1987 until operations ceased in the late 90s, releasing albums from the likes of
Naked City (John Zorn)
,
Daniel Johnston
,
Galaxie 500
,
Butthole Surfers
,
Urge Overkill
,
Ween
,
King Missile
, and
GWAR
to name a few. KRAMER also released albums from his own projects:
Bongwater
and
Shockabilly
.
It was recently announced that KRAMER would be reactivating Shimmy-Disc and releasing some new music after years in absentia via Joyful Noise. "Monday" is a new track from a current project called Let It Come Down, which exhibits the vocal talents of
Xan Tyler
. Let It Come Down's debut LP, Songs We Sang In Our Dreams, is the first of five LPs that Kramer is releasing as part of his JNR Residency. We Sang In Our Dreams is scheduled to release June12th.
You can pre-order the 5-LP set or digital release set
here
. All info was provided by Tell All Your Friends PR.
Joyful Noise Recordings is honored to announce musician, composer, producer, and Shimmy-Disc label founder KRAMER as the 2020 Artist-In-Residence.
In a career spanning four decades, Kramer has positioned himself as one of the defining figures in post-punk music, while establishing Shimmy-Disc as one of the most influential independent labels of the late 20th century music. As part of Kramer's residency with Joyful Noise Recordings he'll be creating a 5xLP box set, and relaunching the Shimmy-Disc label.
The first release is
Songs We Sang In Our Dreams
, the debut album from Let It Come Down, a project that has been percolating in Kramer's mind for over 20 years.
Initially conceived as a studio-only, one-man-band called TIME, everything changed in 2016 when Kramer met vocalist Xan Tyler (Mad Professor/Mission Control, Technique, Orinoko, GlassHouse). After producing an EP for her in Scotland, Kramer invited Tyler to be the human voice of his new recording project.
"I'd been hearing Xan's voice in my dreams for decades, so you can imagine the shock I experienced when I first heard her voice while awake,"
said Kramer.
"I invited her to work with me on an LP of songs I'd been working on for a long, long time."
The 2020 Artist in Residence is unique among past years in that JNR has chosen someone who is not solely a composer/performer, but also works with—and through—other artists. As a producer and label-head, Kramer has cultivated incredible art in a way that very few human beings ever have.
Over the last four decades, Kramer has worked with Daniel Johnston, Low, Will Oldham, Butthole Surfers, Sufjan Stevens, Bongwater, John Zorn, Jad Fair/Half Japanese, Galaxie 500, Luna, Danielson, Urge Overkill, Gwar, and so many more.
Kramer's residency with Joyful Noise Recordings will incorporate all aspects of his creative expression.
"I'm devoting the entirety of 2020 to the series,"
Kramer explains.
"I'll be focusing on my work as an artist and collaborator, precisely as I did when Shimmy-Disc was operational in the '80s and '90s."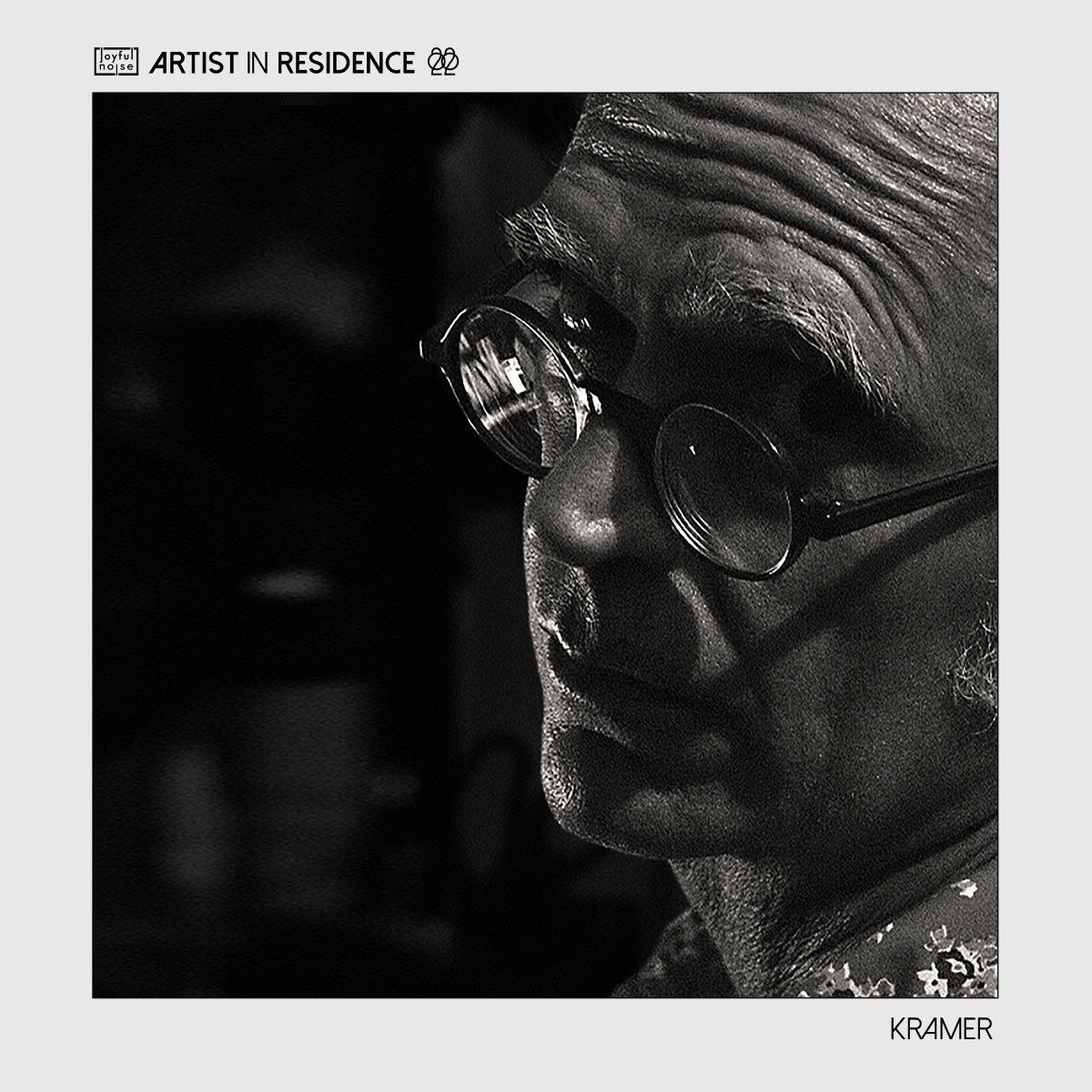 Songs We Sang In Our Dreams
— TRACKLISTING
1. Moonlight
2. Monday
3. One Moon
4. Forget
5. Pennies
6. Two Dreams
7. Vicky
8. Fingers
9. Three Wishes
10. Tomorrow
11. Uh-Oh
12. Four Hands
Kramer Bio:
Kramer's work in music covers a vast spectrum of sound, unified only by an unwavering commitment to experimentation and collaboration. Even a straight telling of Kramer's bio reads like a wild tall tale. He's toured as a member of The Fugs and Butthole Surfers. He's played bass for GG Allin, and live-mixed Sun Ra. Kramer has produced records for dozens of artists, including Daniel Johnston, White Zombie, and Low. Through Shimmy-Disc, Kramer released albums from a fascinating roster of artists that includes Ween, gore metal heroes Gwar, King Missile, and Japan's noise rock masters the Boredoms. There's perhaps no other living figure with a greater connection to outsider music than Kramer.
While Kramer has operated successfully in the extreme margins of music, he's also demonstrated an equal mastery of pop music, producing influential recordings from artists like Galaxie 500 and Will Oldham. Kramer even scored a bonafide hit in 1994, handling production duties for Urge Overkill's take on Neil Diamonds' "Girl, You'll Be a Woman Soon." That song was featured on Quentin Tarantino's
Pulp Fiction
soundtrack, and climbed up to a #59 spot on the Billboard Hot 100.
Kramer first rose to prominence in the late 1970s, performing with New York Gong, a side-project connected to ex-Soft Machine guitarist Daevid Allen's prog rock warhorse Gong. The 1980s saw Kramer co-founding a number of significant groups, including Shockabilly, Bongwater, and Captain Howdy, a collaboration with famed magician Penn Jillette. But the creation of the Shimmy-Disc label in 1987 would prove to be one of Kramer's most enduring projects. With Shimmy-Disc, Kramer coalesced his varied talents as a producer, curator, and musician into one inextricably linked whole.
"I tried to release stuff no one else wanted to release,"
Kramer says of his work with Shimmy-Disc.
"I decided that I just wasn't going to stand for seeing all this great music I was producing languish unreleased, passing into obscurity and nothingness right before my very eyes. I knew that there would never be anything I could do about a work of art falling into obscurity, but I could certainly rise to the occasion and challenge the specter of nothingness by starting a record company and releasing the music myself, on vinyl. At least then it wouldn't be nothing. There had to be the opportunity, at least, to listen, or not listen. So I started Shimmy-Disc."
Kramer's residency with Joyful Noise Recordings will incorporate all aspects of his creative expression.
"I'm devoting the entirety of 2020 to the Artist-In-Residence series for Joyful Noise Recordings,"
Kramer explains.
"I'll be focusing on my work as an artist and collaborator, precisely as I did when Shimmy-Disc was operational in the '80s and '90s."
Follow Kramer on the World Wide Web:
Facebook | Website | Joyful Noise Recordings | Sign Up Page
Sincerely,
Letters From A Tapehead